Montessori 21
Manager
Sébastien Leplaideur, Simone Hammer & Laure Foullon
Location
Aubervilliers (France)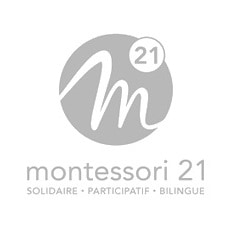 First network of Montessori solidarity schools
Montessori 21 is the largest network of Montessori schools in France with 7 schools and 370 students aged 2 and 12 . It is above all the first Montessori solidarity network, promoting increased social diversity.
The pedagogy was developed in 1907 by Dr Maria Montessori, initially for disabled children and then adapted for disadvantaged children in Rome.
Montessori 21 is an inclusive network, welcoming twice as many children with learning disabilities or autistic disorders as a traditional school.
Since Montessori pedagogy is individualized, it is tailored to the developmental pace of each child and is therefore particularly suitable for children with such disorders. As children join the group at the age of 3, pedagogy also has a preventive role.
IMPACT Partners invests 1000k€ to support the group in the creation of around sixty schools and the reception of more than 1 400 children from working-class communities.