Sabooj
Manager
Marie-Hélène Delaux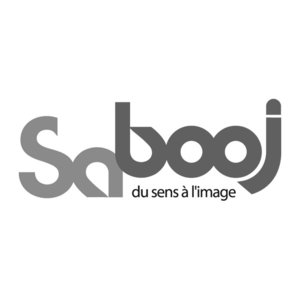 Sabooj is the first communication lcompany abialize "Entreprise Adaptée" (company staffed with more than 80% disabled workers).
The company realises all its services for major groups, including 10 "CAC 40" companies. Initially focused on communication around disability, the company now produces mediums (information brochure, animation films, etc.) for any type of internal communication.
Sabooj is located in the 10th district of Paris in the Sensitive Urban Zone (high-priority target for city policy, taking into consideration local circumstances related to the problems of its residents) Porte Saint-Denis, Porte Saint-Martin. Sabooj recruits competent, graduated and experienced graphic designers with disabilities, in a sector where it is very difficult for them to find a job. In 2017, Sabooj trained 2 apprentices and has a total of 7 employees with disabilities.